WECO
WECO, based in Woodland, California, has been designing, manufacturing, and servicing electronic sorters for over thirty years and has thousands of units deployed worldwide. WECO serves several industries including tomatoes, walnuts, blueberries, pecans and wine grapes. WECO has multiple locations throughout the US with offices in Michigan, Oregon, New Mexico and Georgia. WECO's footprint extends into South America with a local entity in Chile.  For more information, visit www.wecotek.com.
motion06
Motion06 is the leading manufacturer of conveyor modules and material handling equipment for the ecommerce and airport segments, with products operational in over 65 airports globally. With a worldwide industrial presence and an active customer base in over 42 countries, motion06 caters to system integrators the world over. Customers depend on motion06's reliably productive tailor-made solutions paired with expert consultation and support throughout the project lifecycle, resulting in long-term partnerships and maximum productivity.
Wulftec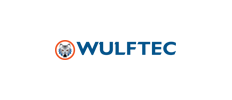 Wulftec is a market-leading manufacturer of highly complex, fully customizable automation solutions for end-of-line packaging applications.  Wulftec's product portfolio includes semi-automatic and fully-automatic stretch wrappers, fully-automatic strapping machines and end-of-line system components that are designed for seamless process integration.
Wulftec serves a diversified customer base across a variety of end markets including distribution & logistics, food and beverage, consumer goods, e-commerce, construction materials, manufacturing, packaging, and others.
Arpac
Arpac has been a leader in secondary packaging machinery for over 45 years with proven experience in designing and building complex integrated production lines. Arpac's vast product portfolio includes shrink wrappers, shrink bundlers, tray formers, case formers, tray packers, case packers, shrink tunnels, palletizing, robotic palletizing, and pallet stretch wrapping. Aprac's customers include producers of foods, beverages, building supplies, automotive products, printed publications, health & beauty, and a wide variety of packaged goods.
FMH Conveyors
FMH Conveyors designs and manufactures products and services for truck loading and unloading applications. The NestaFlex and BestFlex brands lead the market in flexible gravity and powered conveyors, while MaxxReach and BestReach are the premier brands in telescopic and rigid belted conveyor systems. Known worldwide for their durability and reliability, FMH Conveyor products are engineered to support material handling applications for distribution centers, e-commerce, parcel post, retail stores, and a variety of manufacturers to help maximize productivity and increase efficiency.
Mespack
Mespack is an international manufacturer of flexible packaging solutions that engineers and builds high speed machinery for the world's leading consumer packaged goods companies. Recognized as a highly innovative brand delivering creative, functional and sustainable packaging technologies, Mespack has a broad portfolio of products that specialize in forming, filling and sealing sachet, sticks, pouches and other film-based packaging. With more than 1500 machines in service worldwide, Mespack excels in export management with a sales and service network in over 70 countries. Mespack serves the food, beverage, pharmaceutical, chemical, confectionery, cosmetic and personal care markets.
Marlen International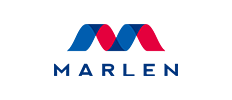 Marlen International, Inc. is a global manufacturer of food processing equipment for a variety of products including meat, poultry, pet food, fish, vegetables, fruit, bakery, confectioneries, snacks and dairy goods. Marlen International products are sold under the Marlen and Carruthers brand names. For more than 50 years, Marlen International has manufactured pumping, portioning, filling, size reduction, thermal processing and material handling equipment for pumping, portioning, filling, dicing, grinding, slicing, reducing, chilling and cooking food products. Hundreds of blue chip food processors turn to Marlen International for highly engineered products, replacement parts, and field services, including the industry-elite Marlen Care Program
Fischbein International
Fischbein International, a global leader in sewing and sealing systems, designs and manufactures bag packaging equipment and complete systems. For over 100 years, Fischbein International has been the leader in sewing and sealing systems by delivering highly engineered, robust and dependable solutions. Serving customers worldwide in agriculture, animal feed, seed, pet food, chemical, mineral, milling, food, building material, medical and pharmaceutical industries, Fischbein International has a full range of sealing, filling, weighing, handling, and palletizing equipment.
Hamer-Fischbein
HamerFischbein designs and manufactures bagging equipment and packaging solutions under the Hamer, Fischbein, Saxon and Inglett brands. These trusted brands combine almost 200 years of industrial bag closing and automated packaging experience to improve packaging line efficiency and profitability. Hamer-Fischbein is the worldwide leader in sewing and sealing equipment and turnkey bag management systems. The portfolio includes the widest product range of weighing, filling and bag closing technologies; manual, semi and fully automatic bagging systems; form fill seal bagging automation; conveyors; and robotic bag palletizers. HamerFischbein serves diverse end markets including agriculture, animal feed, seed, pet food, chemical, mineral, milling, food, building material, medical and pharmaceutical, lawn & garden and packaged ice with sales and service in over 190 countries. The company operates manufacturing facilities in Plymouth, MN and Statesville, NC.
http://www.hamer-fischbein.com/
QC conveyors
QC Conveyors' product portfolio includes conveyor systems for automation, sanitary and industrial applications as well as a broad range of standard quick-ship models through highly custom solutions that can be integrated as part of an OEM offering or a completely automated line. QC Conveyors has served national and multi-national customers for over 35 years across a variety of diverse industries including food, beverage, brewing, pharma & medical, automotive, printing, plastics, metals and beyond.
For more information, visit qcconveyors.com/
Ohlson
Ohlson has designed and manufactured quality automatic and semi-automatic net weighing and counting machines for 50 years. The product portfolio includes combination and linear weighers, vertical baggers, pouch machines, bucket elevators, rotary tables, supply hoppers and more. Ohlson has built its business on a developed system that reduces its customers' labor time, decreases square footage required for packaging and increases shelf life of perishable products through modified atmosphere packaging.
For more information, visit www.ohlsonpack.com
Key
Key Technology is a global leader in the design and manufacture of process automation systems including digital sorting systems, vibratory conveying systems and process and preparation systems. Key Technology has been helping food processors around the world increase yield, improve quality and optimize productivity for over 70 years.
For more information, visit www.key.net